This section details the services we offer to our clients, as well as the process we follow to perform the different services.
A highly trained inspector comes to your property to assess the damage to your home. Then they take photos of all the damages found and then make a proposal that adapts to their requirements.
The photos are reviewed with you so that you have a clear view of what is happening on your roof. If you accept the submitted proposal, the installation process will begin
If filing a claim is the right path for you, our highly trained experts will help guide you through every step of the installation process.
Turpis bibendum enim purus sit ac tortor rhoncus tortor condimentum eget blandit lectus nec tellus cras.
Free Storm damage inspection
Includes a complete walk-around of your property in order to properly assess all damages present to both attached and detached structures. Assessing for HAIL & WIND damages to your property during which our highly trained inspectors take photos of any damages present on your property. After which they help walk you through your options depending on results found during the inspection.
We come out to take measurements of your property's gutter system and help you decide which gutters would be the best fit for both your budget and your property.
Our team of dedicated professionals comes out and takes measurements of your property along with photos to write an estimate that best suits your home! We strive to deliver prompt and professional estimates in a timely manner.
Our team of professional siding experts comes out, takes measurements of your siding, and takes photos of the existing siding. Afterward, our team writes a personalized estimate for your siding needs!
Emergency Tarp installation
In case your home is in a desperate situation our team of experts will come out and prevent any further damage to your home due to any storms or fallen debris. By installing a heavy-duty trap as soon as POSSIBLE!
Interior Restoration and Remodelling
Having interior leaks have one of our experts come in and assist you in choosing the correct steps for you!, being equipped with the experts on your side could save you thousands of dollars.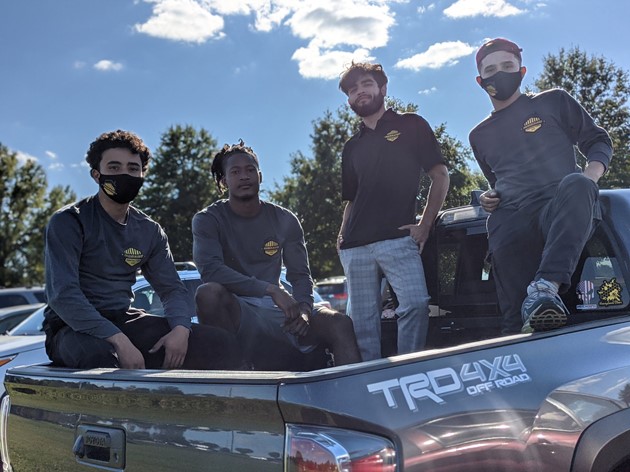 "I started from helping my family members to my street neighbors to all my neighborhood. My goal is to grow a very special relationship with all the families we help out to make sure they have the best contractors communication experience they have."
Penatibus eros congue aliquet lectus in imperdiet vel mattis sed enim enim pulvinar posuere augue duis lorem lectus at facilisi in nibh at quam in justo, sit auctor morbi eget aliquam lorem gravida fringilla pretium vestibulum mauris.
Erat elit et, amet eget morbi enim, potenti urna, blandit tincidunt faucibus eu diam tincidunt interdum pharetra et diam viverra lacinia integer quam iaculis facilisis viverra quam leo proin semper aenean morbi fames integer vitae ipsum.
Neque amet at sit elementum et proin lacus vestibulum amet bibendum purus dolor turpis platea sodales senectus purus donec elit molestie scelerisque amet nullam tincidunt arcu odio enim ut nunc vel, tristique dictumst adipiscing elit ultrices.
If you need an inspection, you can contact our phone number or write us on the contact form by selecting the option «Get a free inspection»